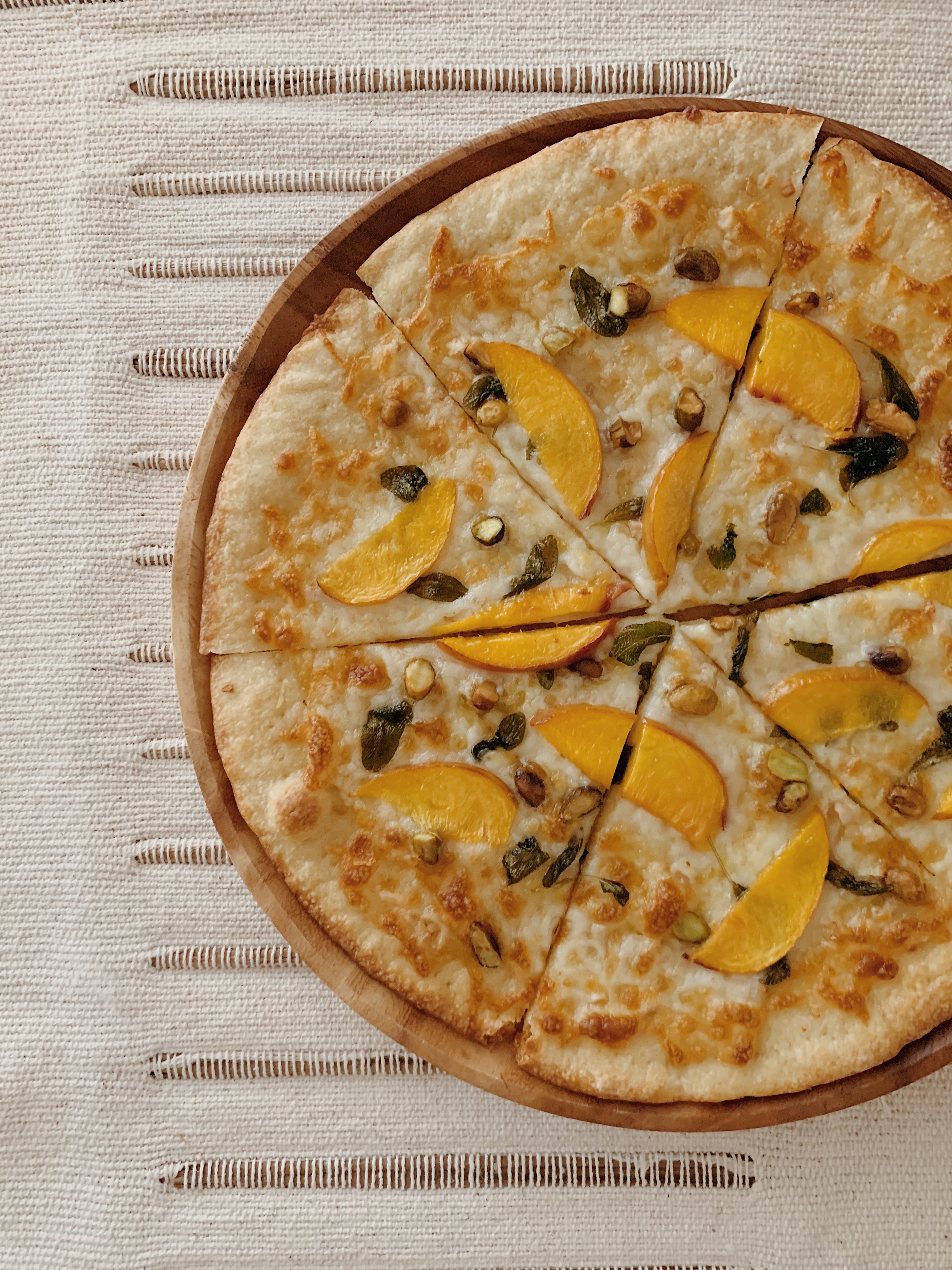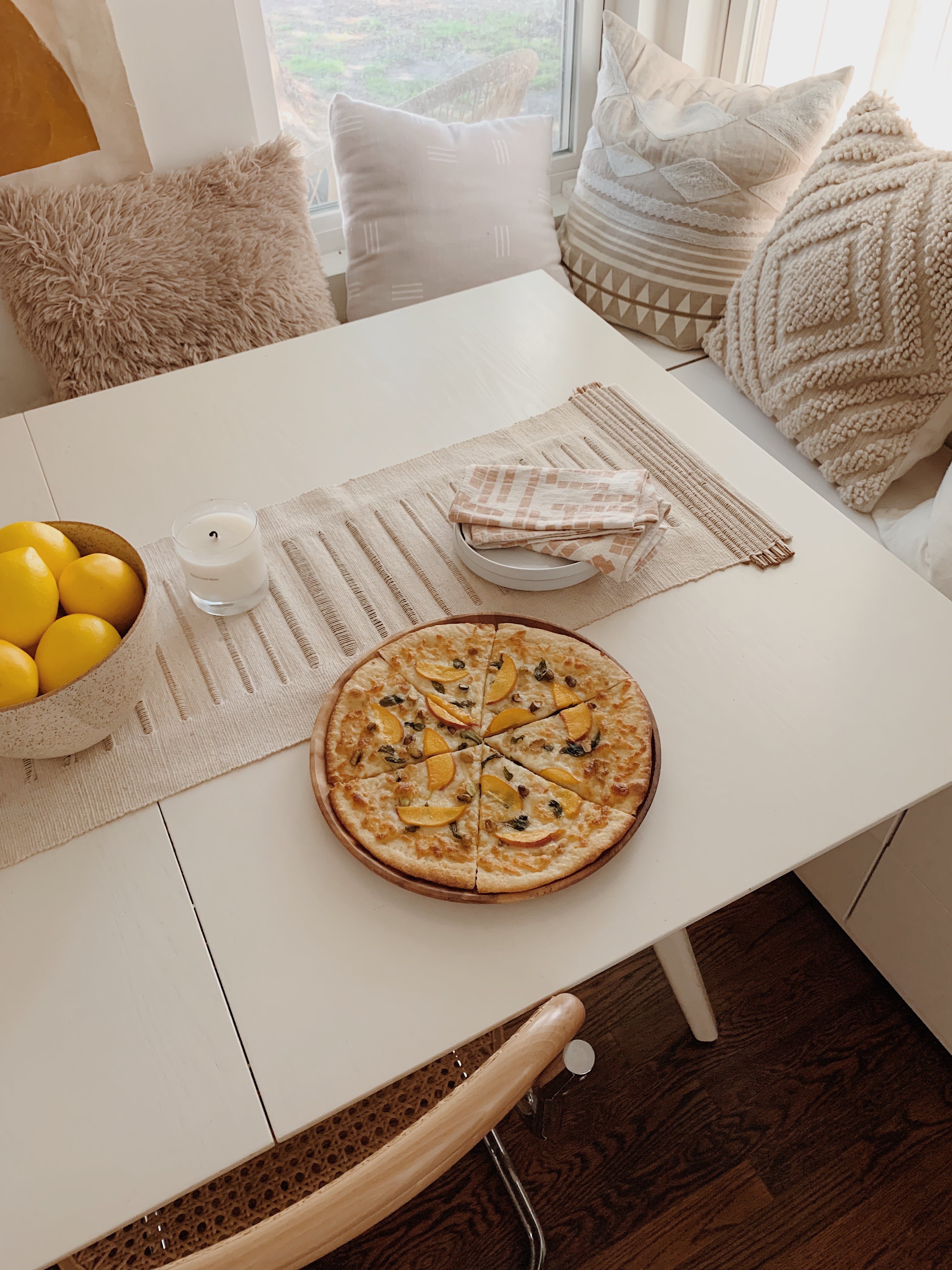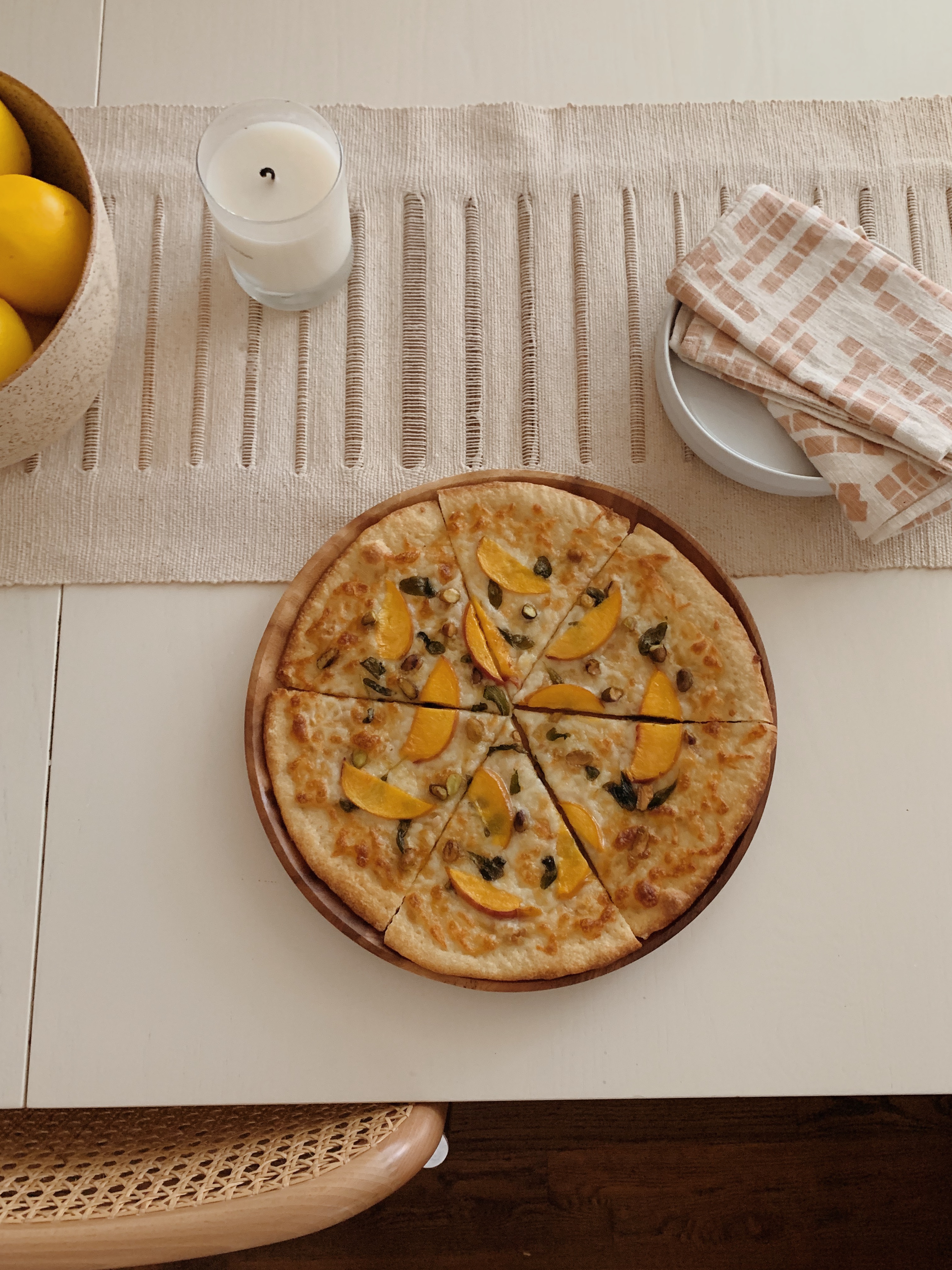 i wasn't planning on doing a post on this recipe since i didn't come up with it, but i made it and shared it so many times that i got a bunch of requests for the recipe (which seemed self explanatory to me, but it's always nice to have a permanent residence for things like this!)
i have been getting way into making pizza the past couple months, but like all my cooking, i've struggled with creativity and thinking outside the standard toppings (i usually do pepperoni, mushrooms, peppers, onions etc) but when i saw a pizza from this place mykes pizza in arizona on instagram stories, i was INSPIREEEED.
i still haven't made my own dough which a lot of you tell me is very easy, i'll try it soon– i usually mix it up between dough from trader joes, the italian deli near our house, or these flatbread doughs that are insanely easy and i love a crispy flatbread crust. you can do this recipe with whatever dough you want, but i used the flatbread one.
the first night i made it i couldn't believe that i'd hyped it up so much in my head and it lived up to it. it was super delicious and so easy, and seems fancy enough to serve as a fun appetizer for entertaining too. the next time i made it, i decided to go a lot heavier handed with all the ingredients and i can't recommend that enough! the bites that have all three toppings are the best bites, and you bought all the ingredients so you might as well cover that pizza!!  Read More